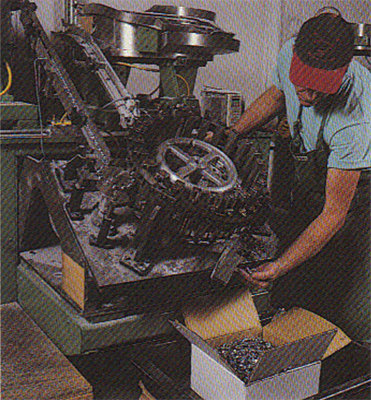 We are committed to the profitability of our customers. We consider our customers progressive partners. These are simple straight forward credos that other companies may aspire to, but do not always achieve. We do. By offering top quality products at truly competitive prices, we demonstrate our commitment to our customers everyday. It is this "customer-conscious" attitude that sets Rosko Fasteners & Supply apart from all the rest.
Our Woody and Super Woody screws for post frame construction, and aluminum self drillers for poultry and swine barns can be found in buildings all across the United States. You will also found Rosko Fasteners in use on major projects such as the Mercedes plant in Alabama, the BMW plant in South Carolina, and the Olympic Village in Atlanta. We have worked hard to become recognized as the dependable single source suppliers of the most complete fastening systems for the steel and post frame building industry. However, our growth has not let us forget our most important asset… our customers.
Click here to meet our incredibly skilled and experienced team ready to serve your construction needs.